Accolades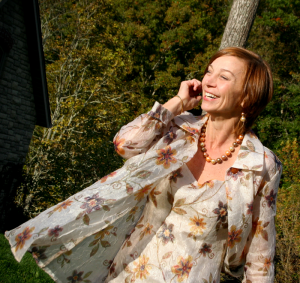 Elizabeth, I can not begin to thank you enough or express how thrilled we were with every detail of Jenna & Mark's Wedding! Everything was perfection! All the guests were in awe! Thank you for sticking with us from Highlands to Atlanta. You were amazing!
With Love & Appreciation, Missie
---
"My beautiful wedding planner, I am so thankful to have had you by my side this past year! You have made this difficult year of planning so much more enjoyable. After everything my family has been through this year, this joyous occasion is a much needed exclamation point to the end of our engagement season. We care about you so much and cannot wait to see you each year in Cashiers on our anniversary! I cannot thank you enough, please accept this plethora of gifts as a small token of our thanks!"
All our love, Nancy & Caitlin Paulette
---
"Thank you for all…. Thank you for all your advice and efforts over the past year. It has been a journey, and we appreciate all you did for all of us to make this wedding celebration extra special. Thank you for taking care of things the day of the wedding. Best laid plans don't always go as expected. Thanks for so many of the things that you took care of that night!"
With appreciation, love and gratitude, Margaret, Morgan and family
---
"Thanks for diving in….I would have been sunk without you! No words can express how grateful I am for you and all of your help over the last year. I literally don't think I could've done this without you. I am so happy that you're here to celebrate with us! You need to come visit us & Maui next year before the Portland Specialty! Thank you again and thank you for recommending Paul (such a great call!!!)."
Much love, Alison & Mike
---
"Thank you so much again for all your hard work and support during the Cashiers Plein Air Festival. Your guidance, diligence, tenacity and organizational skills were invaluable and made a significant contribution to the success of the festival. Together we raised $60,000 to benefit our community park and I love seeing Keeper run and walk here! I deeply appreciate all your efforts on behalf of The Village Green."
Gratefully, Ann Self
---
"Elizabeth, it is such a pleasure to work with an individual who is as talented as you." –Wayland Moore
---
"Our Little Debbie 50th Anniversary Celebration was flawless thanks to Elizabeth's astute attention to detail. I would strongly recommend her services for any corporate event." –John Petticord, Little Debbie
---
"Thank you Elizabeth! It was a breath taking event and I felt like a princess for the first time in my life, even if it was for just a day!" –Lou Barnard
---
"She is the most professional event planner I have ever experienced. Her attention to detail is beyond words. Elizabeth held my hand the whole way – I always knew I could depend on her for anything I needed. There was never a detail too small or large that she didn't handle. I recommend her to any brides…I can't imagine there is anyone better! Elizabeth is in a class all by herself!! I feel I have made a new friend "For Life" – that is the kind of person she is…caring, compassionate, and devoted." –Bryna Singerman
---
"I highly recommend Elizabeth Fletcher to the bride who truly wants the vision of her dream wedding to come to life. Elizabeth led us through each step along the way to our perfect day— from selecting our destination venue to booking accommodations for our guests. Her meticulous involvement and attention to every detail allowed me to relax in the days before the event, knowing that Elizabeth had and would continue to make certain everything was perfect—and it was!" –Bryn Campbell
---
"You were like my old drill sergeant out there on Saturday afternoon. And a drill it was, but you hung in there and did it. Many thanks for your diligence throughout the whole process. Turns out, we needed a super planner—and got one. Look forward to working with you again." –Paul W. Jones
---
"You know what you're doing. You know how to "play through pain" (i.e., manage the unforeseen) which is emblematic of a pro." –Richard Boger
---
"WOW! It was wonderful to finally put a face with a name and we had so much FUN with you over coffee on Sunday. I'm sure she's told you by now, but my mom and I walked away feeling so good– about working with you, about the wedding– everything. I don't know if my mom mentioned it, but from the second we got the vendor's list from Old Edward's Inn, I had a gut feeling about you and that you would be the perfect person to work with. And I was right! I can't tell how much your enthusiasm and go-get-'em attitude has meant to us and I am nothing but excited about what's ahead. Thank you for that!" –Amy Williams
---
"Since both my daughter and I are very organized, we were initially not convinced that we would need a wedding planner. We were most fortunate, however, to discover Elizabeth; because once we were into the many decisions along the way, it was reassuring to have a person so experienced with event planning to guide us. She also facilitated connections with vendors who helped us create a beautiful wedding. If you are planning a wedding or any event, I would definitely recommend Elizabeth Fletcher and her staff." –Ramona White
---
"The magic continues. I think this wedding could last forever. It was perfection. You were amazing and in charge at all moments. A huge thank-you and especially thanks for handling all the final details. You are the BEST wedding planner in the universe. Thank-you for creating our dream of magic. It was perfect!" –Dian Winingder
---
"Elizabeth & Danielle are the BEST! We so appreciate the hard work, dedication, and attention to detail that you gave to our wedding, during record breaking temperatures in Highlands, NC! The both of you helped make our wedding a joyous, memorable, and worry-free event. You didn't miss a beat! We heard so many wonderful compliments from our guests about you!" –Joan and Bill Waldorf
---
"Just a way late note to say thank you for all your help with Anne and Eric's wedding reception. It was all and more than they and we expected. I will always carry special memories and you were a part of that. Best wishes to you personally and in your event planning." –Fred & Joann Lanzi
---
"Thank you so much for helping to make our wedding one of the most amazing days of our life! We couldn't have done it without you!" –Ginna & Tim Haralson
---
"We're starting to come down to earth after our heavenly wedding weekend in the mountains, and I want to compliment and thank you for handling every detail of Annie and Campbell's celebration with such calm confidence ~ and always with a smile on your face. No assignment was ever too big or too small for you to manage and complete; no request was ever dismissed or declined. Communication was always immediate, direct, and thorough. Early on I thought that being an event planner myself would make having another wedding coordinator unnecessary. Maybe asking you to take a little pressure off on the day of the wedding would be enough – I was dead wrong! I not only needed you every day and night last week, but also for all the months leading up to our big day. And you were such a good sport to roll with my micro-managing style – I'm sure I drove you crazy at times with all my lists and charts and timelines. Your local and regional vendor suggestions were spectacular – having you familiar with our wedding destination and its venues, people, and culture was priceless. In the end, I think we were a really good team and I only wish we had another wedding to plan together. Short of that, I am happy to call you my new best friend, and look forward to seeing you in Houston, Atlanta, Cashiers, or wherever the party is." –Susan Criner
---
"Please accept this as a token remuneration for all the help you generously gave us! If only I had put the videographer in your hands! Oh well. I think he is a good resource if you need a small job like that. It was great meeting you and I hope our paths will cross again. Perhaps in Houston and I wish a speedy recovery for your mom." –Jane Eifler
---
"Annie and Benjamin's wedding was beyond all expectations! As I said many times during the months leading up to the most special day of my daughter's life, I could not have done it without you. You always had an answer no matter what the question might be. You were available early in the morning and late at night. You always made me feel I was the most important client you had. You put me in touch with the absolute greatest people in the world to help me! A destination wedding is a challenge but you not only made it possible, you made it fun. Thank you for being my dear friend for a whole year and teaching me so many invaluable lessons. I only wish I had another daughter…we could do it again!! Maybe we can…We have anniversaries, christenings, birthdays, etc. in our future!!!" –Vicki Killen
---
"Thank you! Thank you! Thank you! You were my lifesaver for wedding planning! I would not have survived without your help, ideas, and guidance. Because of this, you took all of the stress and worrying that can be associated with wedding planning out of the equation for me. I was able to relax and enjoy my wedding weekend as I knew everything would be perfect only because you were involved. Carson and I can't thank you enough for ensuring our wedding weekend was everything we dreamed of and more! I miss talking with you on a regular basis. You filled so many roles for me during my wedding, but most importantly, you acted like my mom in so many ways. I can't thank you enough for always looking out for me and having my best interest/desires top of mind. People have asked if I would change anything looking back, and I always say no — it was perfect. And, that is because of you. Thank you!" –Ashley Alexander
---
"I just wanted to say a great big THANK YOU for making Katie and Brian's wedding so memorable and stress free! After months of planning for a destination wedding and all the stress that goes along with it, you made it possible for our beautiful couple, their family and friends to be able to relax and enjoy this awesome union without a worry! There was not a single detail left unattended. Everything was just wonderful! Thank you from the bottom of our hearts. We appreciate your professionalism and the calm you provided us. I will highly recommend I Do Events to our friends and family." –Ginny Parker
---
"We cannot express how thankful we were to have you as our wedding planner! It was everything we wanted and more! Everything was just what we imagined and we have you to thank for that! I know how crazy my family can be and we were thankful you always dealt with us! From the rehearsal dinner to the reception, Pete and I had a blast. All the small details and even the picture made each of us feel so special! We know the gift we chose for you does not compare to all your hard work but I know because my mom's collection, how meaningful they are to collectors. Hopefully you will think of us every time you look at it! Thank you again!" –Pete & Maddie
---
"It was difficult for us to put into words how much we appreciate everything you did for us. We could have written a book, these few sentences hardly measure the gratitude and admiration we feel for you! Everyone knows how stressful and daunting planning a big event like a wedding can be. Add to the equation the fact that we live in Palm Beach, Florida and our daughter who was living in Savannah Georgia, wanted an outdoor ceremony at our vineyard in Highlands, North Carolina for her wedding! We didn't know where to begin! Fortunately we found I Do Events. Your organizational skills and attention to detail are just a few of your many talents .Your ability to listen to and understand our thoughts and ideas and turn them into reality was truly amazing! Elizabeth, you took what we thought would be a very intimidating undertaking and made it one of the most enjoyable experiences of our lives! She is one of the most caring and devoted individuals we have ever met . The planning process was a pleasure and the wedding was spectacular! From the bottom of our hearts, Thank you so much again. One of the best things to come from this wedding was our friendship!! You are an awesome and amazing woman!" –Jim and Deedee Vance
---
"I have wanted to write you and tell you what a wonderful director you are. I don't know what we would have done without you……taking care of everything from details of the wedding, getting everyone in their place, loading the car, getting plates for my parents and me, and so many other things. Thank you, thank you, and thank you!!! I am still on a cloud thinking about that beautiful wedding and looking at pictures." –Hope Wesson
---
"I wanted to write and thank you again for your excellent help with Margaret and Rob's wedding. I don't think we could have done it without you! I cannot believe how well organized you are and how smoothly things went. Since this is our first child to get married, I had no idea what was involved in planning a wedding or making it run smoothly. I realize now there are literally thousands of details to be taken care of, and they all must coordinate and go off on time. I could not believe how efficiently you ran things! I stand in awe of your people skills and your organization skills! I only wish you were closer to Tupelo, Mississippi, so I could recommend you to my friends who are having weddings. Again I cannot thank you enough for the invaluable help in Margaret and Rob's wedding. Please use me as a reference if you so desire, and if I can help you in any way, please let me know." –Matthew B. Wesson, M.D.